TV Series
Addictive TV Series | List of Top TV Series
Here's a list of Best Addictive TV Series that are totally worth your time. If you like to watch TV Series and have missed any of the Show that's listed below, make sure to add it in your watch list!
♣ Arrow (2012-)
Arrow is a TV Series based on a DC Comics character Green Arrow played by Stephan Amell who in the series returns to fight crime after being stranded in a mystery island for 5 years as a secret vigilante. Amell portrays the character of Oliver Queen surprisingly well. Other recommended TV Series based on DC Comics characters : Gotham and Flash.
♣ Bigbang Theory, The (2007-)
One of the most popular sit-com today has 5 (+2 if you consider recent seasons) interesting characters in lead role ; 4 nerd boys and a hot girl. Even though the first two seasons were mostly for geeky minded, now everyone who'd watched this show most probably likes it. Here's a quote from one of the most popular character from The Big Bang Theory "They were threatened by my intelligence and too stupid to know why they hated me!"
♣ Breaking Bad (2008-2013)
Breaking bad is the most unique, narrative, intelligent, intriguing and exceptional drama thriller which keeps transcending and getting better with every new season. The first two seasons may be slow but it instantly catches it's pace from season 3 and you'll soon find yourself addicted to it. It's unarguably one of the greatest TV shows ever made.
♣ Dexter (2006-2013)
The story revolves around Dexter Morgan, a psychological serial killer in a hood of metro police. The first few seasons are really interesting and has a lot of twists and turns. Because of its intelligent narrative style, you may even feel for it's lead character who is a murderer but has also has his own code to carry out his deed.
♣ Doctor Who (2007-)
Doctor Who is an adventure story of a Time Traveller who travels back or forward in time to save a particular planet from different threats, mostly aliens in his spaceship "Tardis". If you like fantasy and scyfy movies and admire the concept of Time Travel, I'm sure you'll like this story of Doctor/s.
♣ Friends (1994-2004)
Friends is simply mother of all sitcoms. Even the popular sitcoms now is no match for this TV Series. The ones who's watched this show will know that I'm not exaggerating. With interesting, unique and funny characters, ample amount of funny moments, F.R.I.E.N.D.S is a brilliant sitcom. Watch it for Chandler's sarcasm, Joey's stupidity, Phoebe's songs, Monica's obsession, Rachel's beauty and Ross' geekyness.
♣ Game of Thrones (2011-)
TV Series based on a novel has unexpected endings, powerful performances from engaging characters, amazing screenplay / background score and stunning visuals. If you haven't read the books this TV show keeps you guessing and most probably your guess will be wrong. Game of Thrones is a must watch for fantasy admirers.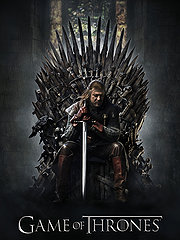 ♣ House of Cards (2013-)
There's no question about Kevin Spacey's talent. Even Robin Wright portrays the role of manipulative yet ambigious Claire Underwood pretty diligently. House of cards is fresh with elements of vengeance, power and political ups & downs. It's story of Francis Underwood on his journey to becoming the most powerful person in the world.
♣ How I met your mother (2005-2014)
HIMYM is the most popular Sitcom with legend…..wait-for-it……dary characters. One of the lead character narrates this story to his kids where he believes he's met his future wife at different times of the show. This show is clever, relatable, funny and also inspirational at some parts.
♣ Sherlock (2010-)
Adventure crime thriller tale of modern day Sherlock and his game partner Dr. Watson. Not only the leads but every other characters make 90 minutes episodes totally worth it. This addictive series has lots of elements like suspense, thrill and funny moments to make it more intriguing.
♣ Suits (2011-)
Suits is a witty Crime thriller. It revolves around two intelligent lawyers. It has just the right blend of drama, mystery and comedy. Watch this series for excellent performances by amazing casts and intriguing story.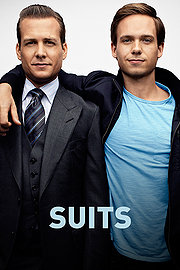 ♣ True Detective (2014-)
True Detective is an appealing serious drama with really bright and talented casts like Matthew McConaughney and Woody Harrelson. The fresh yet astonishing pairing of this lead characters keep you entertained throughout with their intense performances and element of suspense. You can watch Fargo (2014-) if you liked this series.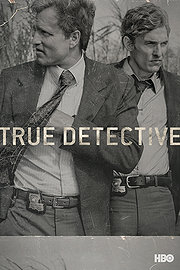 ♣ Walking Dead, The (2010-)
The first movie about Zombies was titled "White Zombie" and was released on 1932. Since then there has been many movies and series about zombies. Few of them were good but most of them repeats the scenes that we've already seen before. In this crowded list, no zombie movies or series is match for "The Walking Dead". It has portrayed post zombie apocalyptic world in the most realistic way.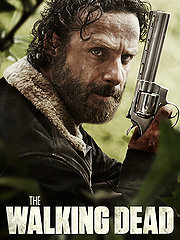 ♣ Wire, The (2002-2008)
It may take few episodes for The Wire to take you in, but once you catch up you're hooked for the entire duration of the ride. This TV Show about crime also delivers great storytelling about life in the city of Baltimore, Maryland. Every bits that are used in this show is connected which makes it painfully realistic. With the engaging story, sometimes you may feel heartbroken and somewhere it makes you laugh even without trying hard. This is recommended to anybody who enjoys serious drama-fiction.
These were the TV Series that I enjoyed! Any more you'd like to suggest? Leave your comment below!
P.S.: This list was kept in the category Film Reviews for ease of access.
Image Source : Above the Law, Flixter