Suspense Thriller Movies
Best Suspense Thrillers
A list of best suspense thrillers that have adequate quantity of thrills, creeps, mystery and horror elements to keep you guessing and entertained.
♦ Basic Instinct (1992)
Despite some flaws, Basic Instinct is one of the best movie in this genre. It's one of the most controversial movies of 90's because of it's explicit sex scenes. But it's more than that. It's one of the best suspense thrillers ever made.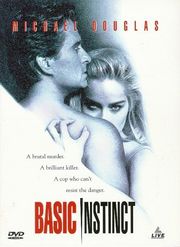 ♦ Seven (Se7en 1995)

Gothic, shocking, suspenseful, disturbing and clever, Seven marked a new beginning for director David Fincher's career. This dark tale of murder and crime revolves around two detectives in New York city played by two brilliant actors ; Brad Pitt and Morgan Freeman, who are paired together to solve a puzzle of murder that is at the hands of a man who kills regarding to the 7 deadly sins.

♦ Shutter Island (2010)

Scorsese is pure genius and one of the most brilliant directors of our time. His film Shutter Island has most unexpected ending, and every component that needs to be in a great film. It keeps you guessing till the end and succeeds to impress with solid performances and thrill element.

♦ The Silence of the Lambs (1991)
The Silence of the Lambs is a classic in this genre. The screenplay and performances is simply remarkable. It's one hell of a scary movie and it keeps you in anticipation throughout. Watch this for Hopkins and Foster's performances.
♦ Identity (2003)

I am one of those who was impressed with this film. It is well made horror thriller with lots of dark secrets to make your time totally worth spending! Identity has gripping suspenseful story and keeps the surprises coming till the end. Ray Liotta performance is simply magnificent.

♦ The Prestige (2006)
Christopher Nolan's gem "Prestige" is full of twists & turns, excellent performances and amazing background score & cinematography. It is one of those few films which surprises you, entertains you and then leaves you dazzled.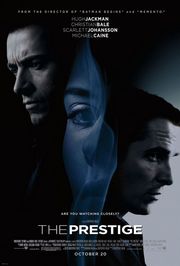 ♦ Memento (2002)
Nolan proved his ability and ingenuity with this film. From screenplay to cinematography, and background score to camera works ; everything about the film is great. Momento is astonishingly fun and witty with elements of mystery and memory.
♦ The Usual suspects (1995)

An imaginative and entertaining crime mystery thriller with awesome performances from actors who play as twisted characters. With Bryan Singer behind the film, it couldn't be anything less than this! I wouldn't be exaggerating if I say it's a must see in this genre.

♦ Coherence (2013)
Coherence is one of the rare and original mind bending scify films in recent years. And a testament to the fact that low budget can provide the same brilliance as high budget scify. It may take time for you to indulge into the movie but when it ends it will make you wonder.

♦ Enemy (2013)

Gyllenhaal is amazing in this film. It's screenplay and direction make you enjoy the film with anticipation. Enemy is a must watch, specially for it's disturbing, wierd and unpredictable ending.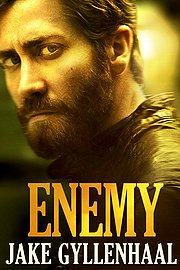 ♦ Secret Window (2004)
It's a refreshing suspense thriller with over-the-mark performance by Johnny Depp. Secret window is tense, stylish, different and an decent entertaining thriller.
♦ Orphan (2009)
It's bloody and a bit stretched but at the end totally worth it! Orphan is one of the most frightening suspense thriller!
♦ The Sixth Sense (1999)
The Sixth Sense is tricky & intriguing thriller with amazing plot, performances, dialogues and effects. It controls your fear and creates suspense even without trying too hard. It's cleverly delicate yet in some parts really scary. Also one of the most recommended movie in this genre.
Image Source : Flixter